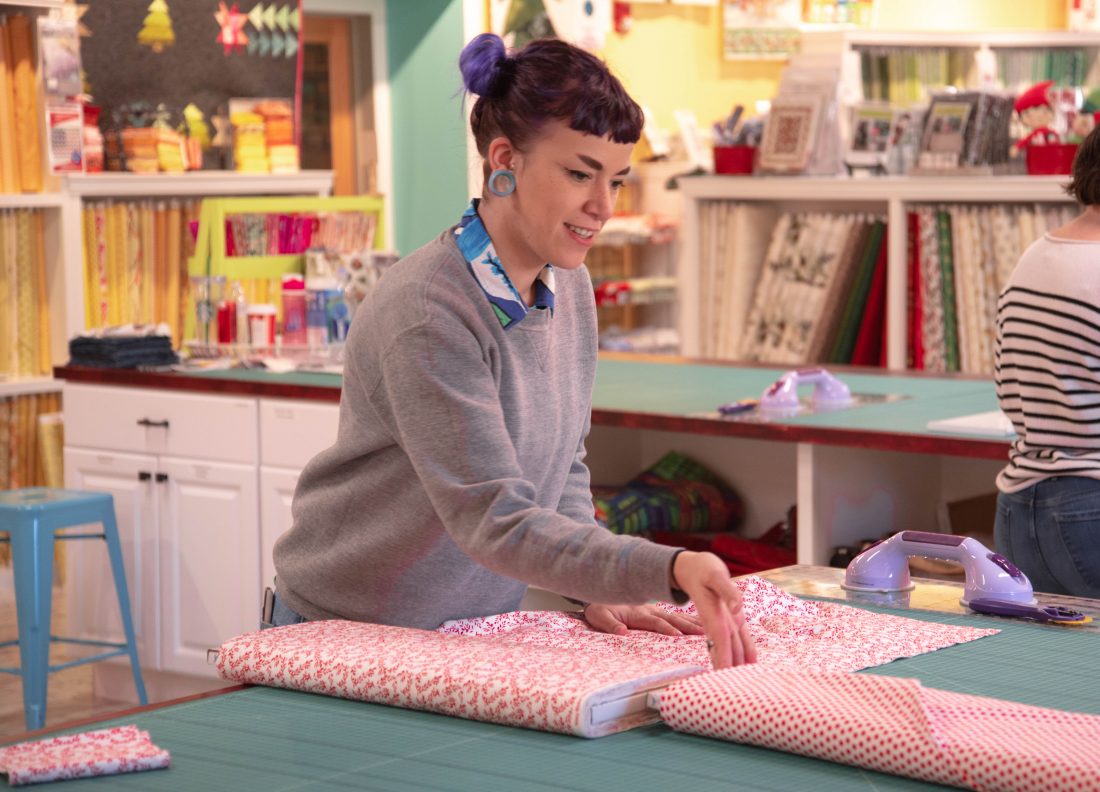 We have a blog!…..Again
Yes, I am back at it again. It's been a couple of years since I worked on the last Quilting Mayhem blog, and a lot has happened since then. If you haven't come to visit us in the last year and a half, we have moved off of First Street and up to a much larger facility on Second Street in downtown Snohomish. This gave us the chance to expand everything, along with adding a larger Machine Service Center and retreat rooms that we rent.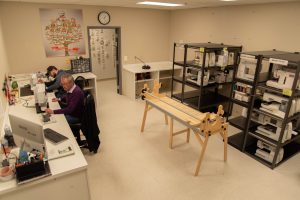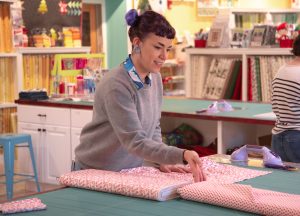 In light of a lot of brick-and-mortar quilt shops closing or going to online only, we have embraced the need to have a place for sewists of all kinds. We know you are tactile people and want to touch the pretty fabric and see what the latest and greatest tools and machines can do.  I know that I like having a place to go, just to roam and see what's new–a getaway place, you might call it. A lot of creative people are also very social and like having someplace to visit with friends and have retreats or classes together. We have tried to become that place. Your home away from home.
If you have never been to our location, you need to come see us. I say to most people that you can't explain what our shop is like. We are 17,000 square feet of fabric, pattern, notion, machine service, classroom, retreat room, and Bernina, Janome, Handi Quilter, and EverSewn, plus Koala Cabinet goodness. And with over 4,000 bolts of fabric, ranging from quilters' cotton to knits, rayons, double gauze, canvas, and corduroy. We support both quilting and garment sewing with all our fabrics, patterns, and notions. We also have a lot of classes and events that teach a wide variety of sewing genres. Along with visiting us during the day we also have our online shopping website that provides you the ability to shop for what you need any time of the day.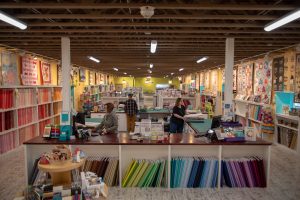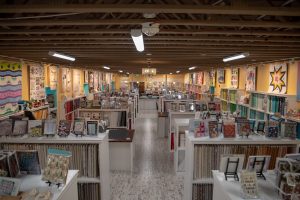 While we not only sell Bernina, Handi Quilter, and EverSewn sewing machines, we also have classes on how to use them, and a machine service department to help keep them in tip-top shape. If you haven't serviced your machine in over a year, it needs to come in for a "spa day" to get cleaned and lubricated to help maintain its longevity. If you are looking for a new machine with maybe more bells and whistles than what you are currently using, stop by our Machine Room to test drive your next machine. We have a variety of models in all price ranges to best fit your needs. Most machine purchases come with free usage classes and the first annual cleaning free. We are always here to help with any questions or problems you may have, not only with your new machine but any project you may be working on that might get you stuck.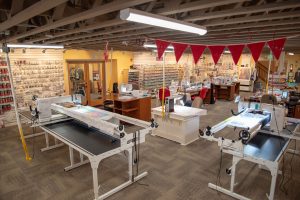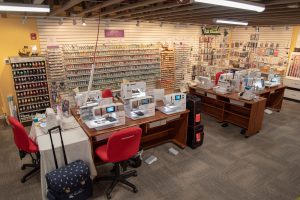 In short, we hope to become your new "place to be" (unless we already are!). We love our customers who support us and support local small business. Without you, we would not be here to help you enjoy your creative outlet.