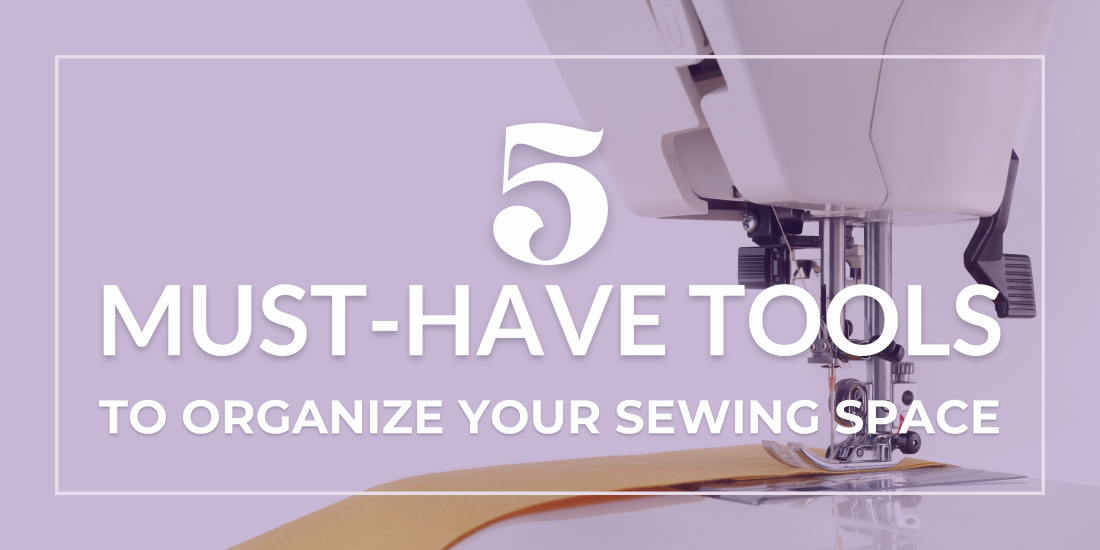 5 Must-Have Tools to Organize Your Sewing Space
Whenever the New Year rolls around we try to start everything off with a clean slate. But as far as our sewing room goes, that means we have to clean off all the projects and scraps and dust bunnies that have made themselves at home over the past year. Here are our go-to tools to make that mess disappear.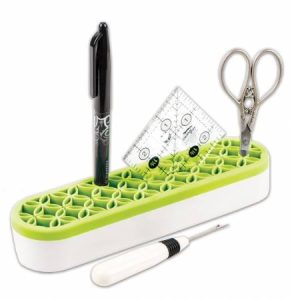 Stash N Store
The area around my sewing machine becomes a catch-all for all the little tools I need. They always get bumped and fall to the floor, which you know is the worst thing for my favorite little snips! Cue the Stash N Store, it comes in a regular and mini size and a bunch of colors. You keep your tools like scissors, seam guide, or a pencil handy in the silicone mesh.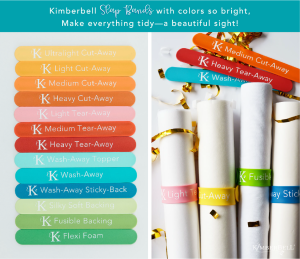 Slap Bands
These color-coded bands from Kimberbell keep all your stabilizer rolls tidy, together and easy to find. And who can resist that satisfying slap bracelet sound?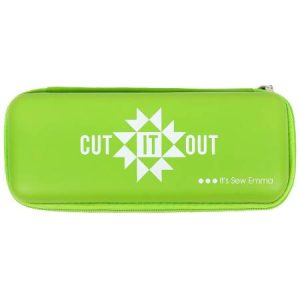 Rotary Cutter Case
Does your rotary cutter keep running off when you need it? Keep it safe and snug in this hard and highly visible case. Inside there's an elastic band and mesh pocket for storage of additional scissors, seam rippers, and even small rulers. It's also great for tossing in your bag and heading to a sewing class or retreat.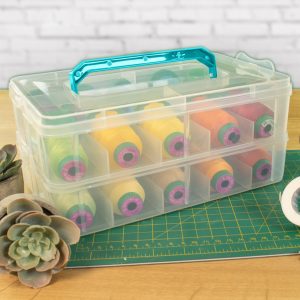 Snappy Stacker
The OESD Snappy Stacker is perfect for getting all of your thread in order, we're looking at all you thread-heads out there! The expandable design means that you can get multiple sets and stack them, after you've filled them with your pretty spools of course.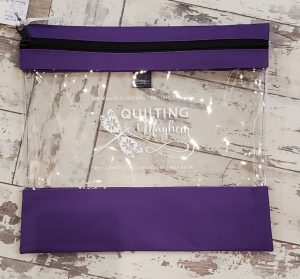 Quilting Mayhem Project Bags
We may be biased, but this is our favorite – Quilting Mayhem Project Bags! They come in two sizes. Both have clear vinyl so you can see what project is hanging out in there, and fabulous purple canvas top and bottom to reinforce corners and be able to hold up to all sorts of use. They're great for organizing individual projects or for having on hand to pack up a project and stitch on the go.
Create that time now to clean out your sewing space and then you'll spend less time cleaning when you want to sew! What are your favorite tools to help tidy your space?