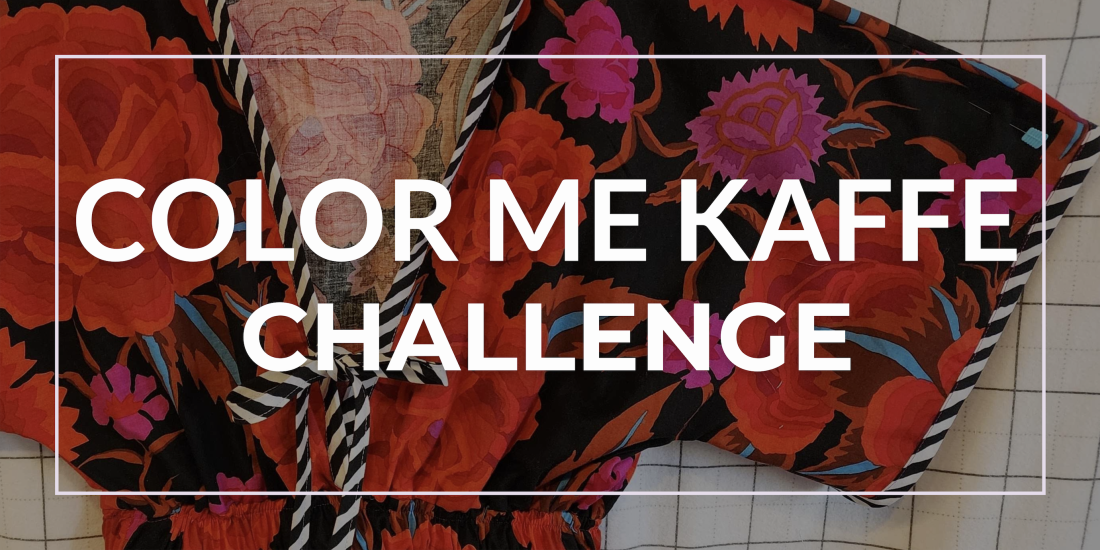 Color Me Kaffe Challenge 2023
Last year we had the Quilted Coat Challenge that was so much fun. This year we have a new challenge for you; it's the Color Me Kaffe Challenge! For this challenge, you can make any garment you want, but you can only use the Kaffe Fassett Collective fabric, a minimum of three  fabrics per garment. You might have noticed we have a little bit of Kaffe at Quilting Mayhem, so we can certainly help you find three or more to get you started!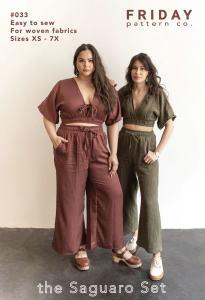 There are four categories in the Color Me Kaffe Challenge; quilted garment, pieced garment, adult fashion apparel, and children's fashion apparel. We have plenty of garment patterns that would work for this like our favorite from Friday Pattern Company, the Saguaro Set. Didn't Mindy's turn out great?! And it really shows how all the Kaffe fabrics play so well together.
Once you have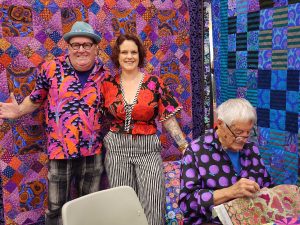 your garment finished, post a picture on Facebook and/or Instagram of your garment on yourself, or a friend or a child, whoever wants to get glamour shots done, by June 12th, 2023. Make sure to use the hashtag #ColorMeKaffe and tag @freespiritfabrics when you do. Don't forget to mention which category in which your garment is competing! By June 19th, 2023, FreeSpirit will have gone through all the social media submissions and reposted the finalists to FreeSpirit Fabrics' Facebook and Instagram pages. Then it's all down to the public vote, aka the number of likes on each FreeSpirit post, to decide the winner. In addition, one winner will be selected by a panel of judges for the Overall Grand Prize Winner and the Children's Category Grand Prize Winner.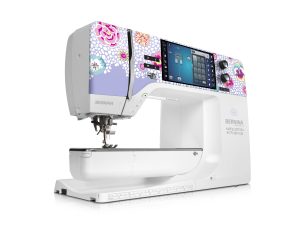 And just in case you need a machine to match your competition entry, Quilting Mayhem can help with that. We have the BERNINA 770 QE Plus Kaffe Edition
Come by the shop and we'll get set up with everything you need, from patterns to fabric to machines. We can color everything Kaffe!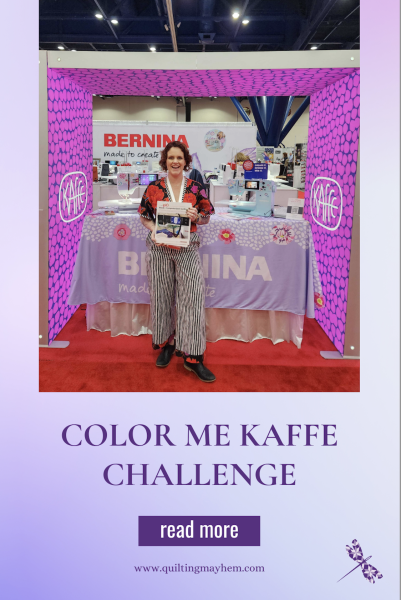 Don't forget to pin this post!