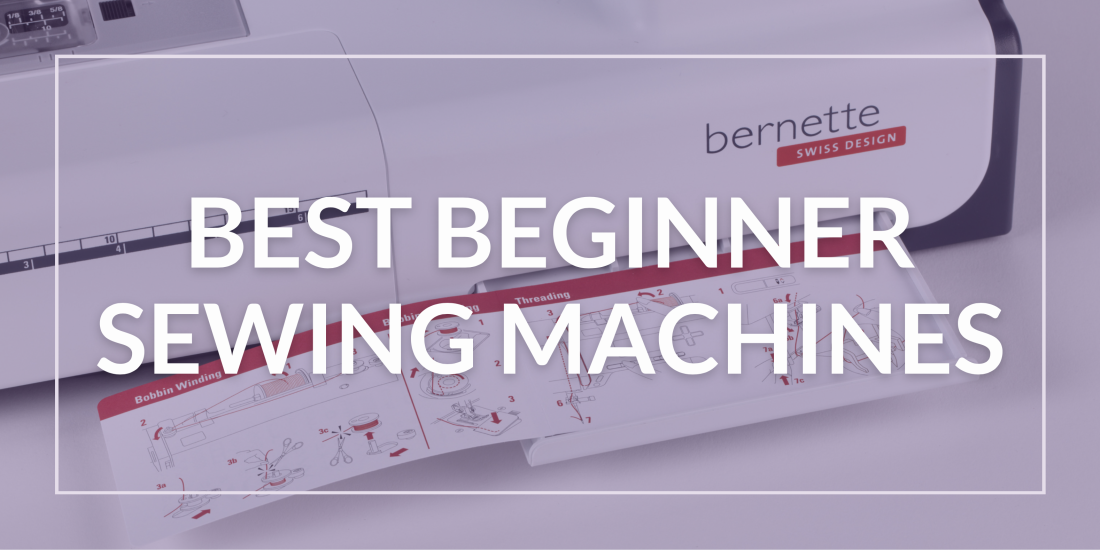 Best Beginner Sewing Machines
Congratulations! You're looking for the best beginner sewing machine, aka your new best friend, and we couldn't be happier for you. But with so many different models of machines and features to learn about, it can be difficult to know where to start. When you're a beginner, you should focus on ease of use, versatility, durability, price, and customer support. 
Ease of Use
The first thing to consider when looking for a beginner sewing machine is ease of use. You want a machine that is simple to set up and use, with clear instructions and intuitive controls. You don't want to be struggling with a complex machine when you're just starting out. And make sure you can get an accurate quarter inch seam! Whether that means a quarter inch foot comes with your machine or the needle placement is adjustable, your seams will thank you.
Versatility
While you may be starting out with basic sewing projects, you'll want a machine that can grow with you as you develop your skills. Look for a machine that offers a range of stitch options, including both straight and zigzag stitches, as well as a variety of available presser feet. This will allow you to tackle a wide range of projects, from simple seams to more complex quilting.
Durability
Your sewing machine is an investment, so you want to make sure it will last. Look for a machine that is built to last, with a sturdy frame and quality components. Pay attention to customer reviews and ratings to get an idea of how well a machine holds up over time.
Price
Sewing machines can vary greatly in price, from under $100 to several thousand dollars. As a beginner, you probably don't need all the bells and whistles of a high-end machine, but you also don't want to skimp on quality. Look for a machine that offers a good balance of features and price, and consider investing in a mid-range machine that will last you for years to come.
Customer Support
Where you buy your machine is just as important as what machine you buy. Look for a company that offers good customer service and support, with clear documentation and easy access to help if you need it.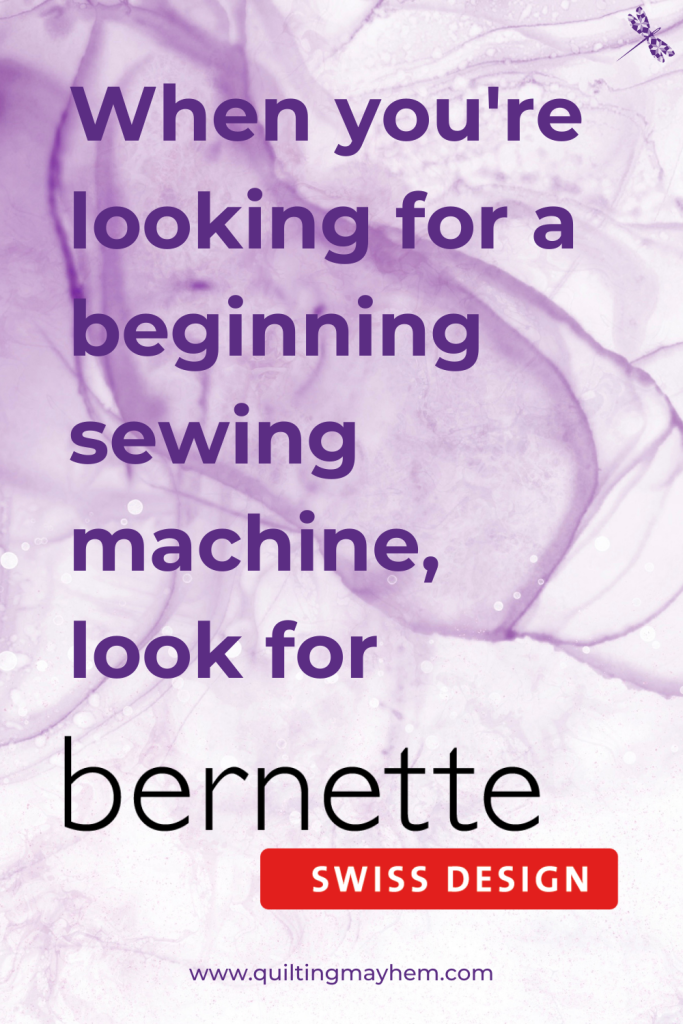 Luckily for you, we have some recommendations that fit all of those requirements.
B05 Academy
As a beginner in the sewing and quilting arenas, the b05 ACADEMY sewing machine may be the perfect fit for you. It's a durable machine, so it can stand up to anything you put it through as you're learning your craft. It has a fast motor to zip through those seams, but if you're working on a trickier project that requires a slower pace, you can easily adjust the motor's maximum sewing speed to fit your needs. The Academy also comes with an impressive 12 presser foot soles; each sole customizes your machine's functions so that it's ready for any project you can think of. The Academy also has a large extension table to provide more sewing space and support for large projects. 
B77
If you're looking for a machine that gets great reviews, did you know that the bernette b77 was voted one of the 11 Best Machines for 2023, According to Testing by Good Housekeeping?
All bernette models
The bernette line by BERNINA gives you the Swiss design that BERNINA is known for but at a lower cost to you. They are incredibly easy to use while still offering a wide range of functions to let you be your most creative.
Quilting Mayhem
Whenever you get a machine from Quilting Mayhem, we make sure you're confident in all your new machine's functions. We have classes, in house technicians, and of course people who are just as excited about quilting and sewing as you are.
Come by Quilting Mayhem to test out all our fantastic machines, take classes, and get stitching!
Don't forget to pin this post for later!