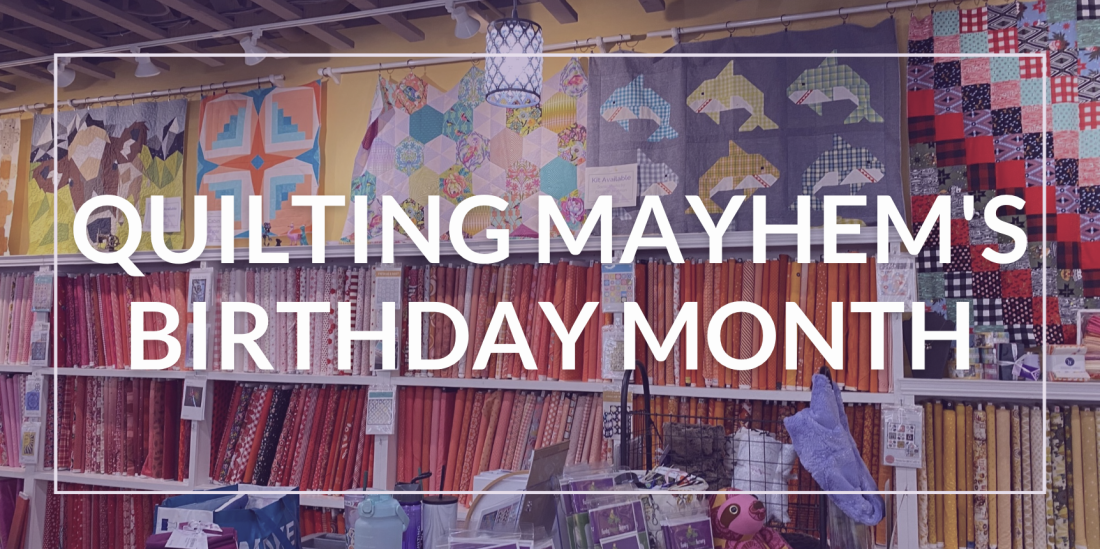 Quilting Mayhem's Birthday Month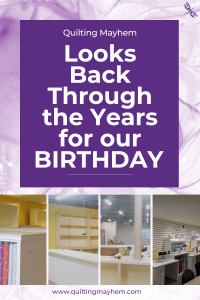 We're feeling a bit nostalgic. May is Quilting Mayhem's birthday month, and we've changed so much in the last eight years. Looking back to the beginning of everything, which seems so long ago, we opened our doors on 1st Street with 3,000 square feet of shop on May 1st, 2015. At the time, we had some fabric, only one classroom, and a longarm rental.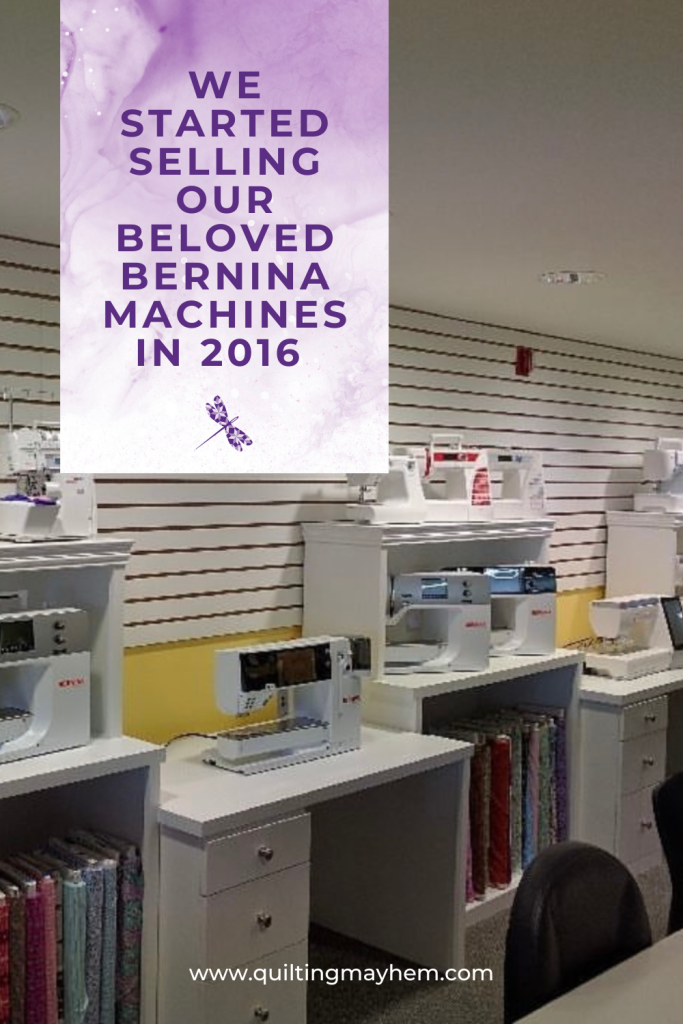 Fast forward to 2016 and we quickly began to grow. We added sewing and quilting machines to our arsenal with BERNINA and Handi Quilter dealerships. Our dreams of offering more for our customers, and becoming their favorite quilt shop, were quickly coming together.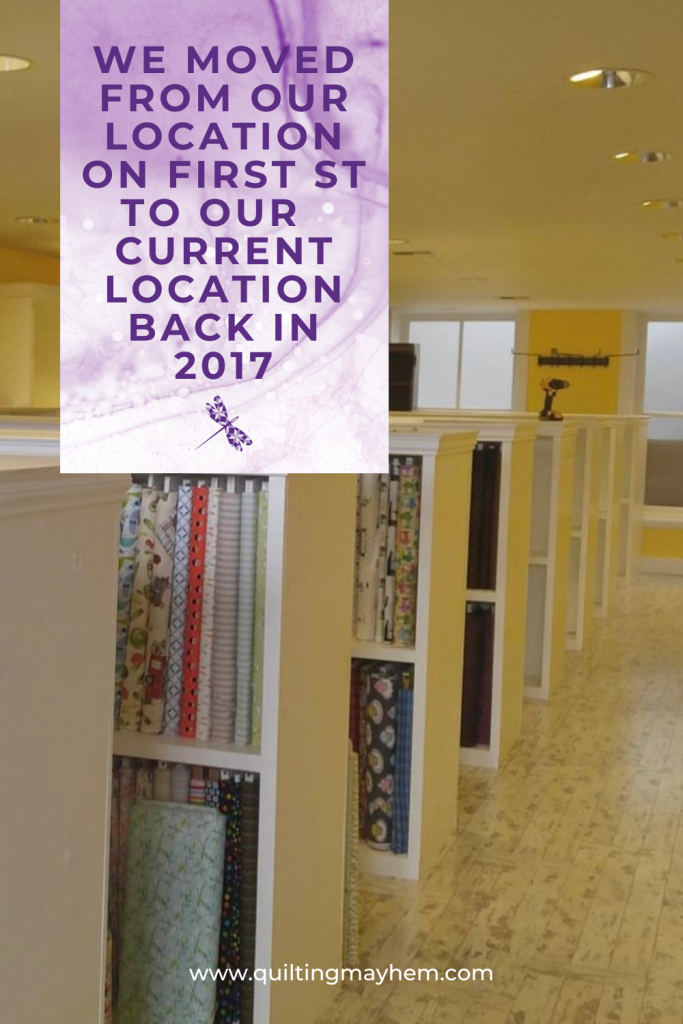 In 2017 we exploded with our move into our current location on 2nd Street, which boasts a massive 17,000 square feet of space and we use every inch. With the move, we were able to stretch and expand even further, adding a full tech room for sewing machine repairs and a display space dedicated to our favorite Koala cabinets. We're still so proud of our space and the ability it gives us to bring you everything you dream a quilt shop should be.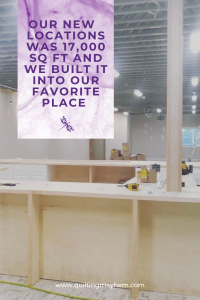 But enough about the past. Let's look forward! One of the ways we're celebrating our birthday is with a scurry of squirrels (that's a group of squirrels for those of you not well-versed in squirrel terminology HA); we've always talked about getting our squirrels together whenever we talk about Quilting Mayhem. That's why we're so excited to unveil our new Mayhem squirrels, make sure to look for them on our social media posts and around our website. Our main squirrel is already getting into tons of trouble!
As we celebrate our birthday, we want to express our gratitude to all of our wonderful customers. Thank you for your continued support and for being a part of the family of Mayhem Makers.
We couldn't do it without you, and we look forward to many more years embracing the mayhem!
Don't forget to pin this post!