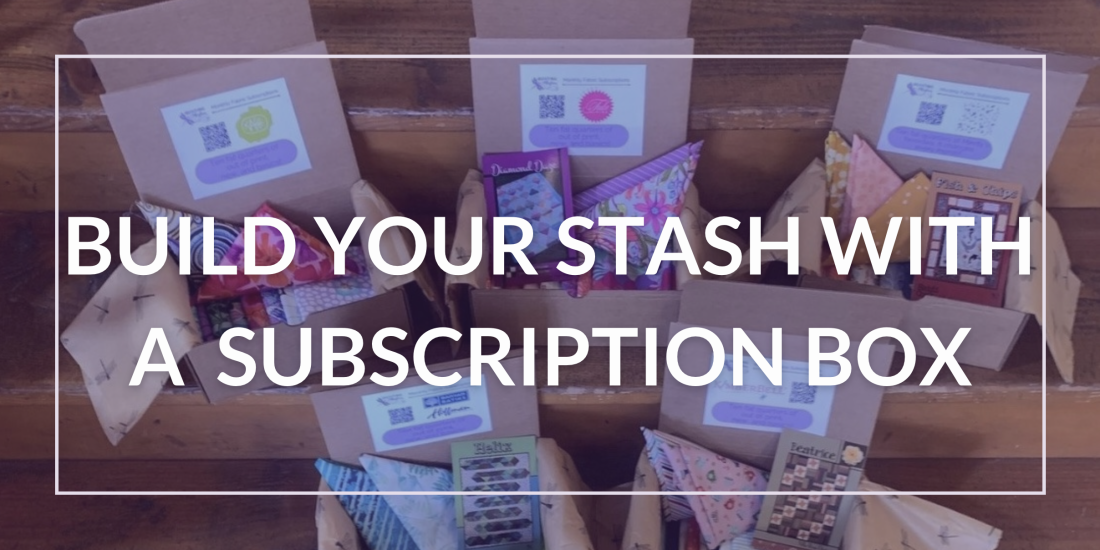 Build Your Stash with a Subscription Box
Picture this, you go to your door and find a box. You open the box and discover the most beautiful assortment of fabrics have arrived from your favorite quilt shop, aka Quilting Mayhem, and they're just what you need to reignite your sewjo. You happily pet the fabric stack, adding some to your stash, some to the latest project you've been planning, and one goes with you to the shop to find the bolt. They're perfect!
It's not a fantasy, it's a Subscription Box from Quilting Mayhem! 
My fabric subscription helps me instantly build variety in my stash.
We've all been there. We turn to our stash and there's a wall of one color and the rest are barely represented. When you get a monthly fabric subscription, you'll be exposed to a wide range of fabrics you might not have discovered otherwise. As you build your stash through the subscription, you'll find yourself inspired to experiment with new quilt patterns, explore different color combinations, and challenge your creativity. A diverse stash will help you step out of your comfort zone! 
My fabric subscription is how I treat myself.
There's nothing like the little thrill when you open the door to receive a surprise package filled with beautiful fabrics; it's like unwrapping a present filled with endless creative possibilities! And since every fabric is carefully curated by our Quilting Mayhem experts, you can be sure that the fabrics you receive are beautifully coordinated to make your projects pop.
My fabric subscription helps me to effortlessly coordinate fabrics for my projects. 
One of the biggest challenges is finding fabrics that work harmoniously together for a project. Thankfully when you get a fabric subscription, each box is curated with a specific theme or color palette in mind, allowing you to build a well-coordinated collection. No more endless hours spent scouring multiple stores or scrolling through online shops, trying to find that perfect match, which means more time for stitching. 
My fabric subscriptions give me options for each of the styles I love.
We have fabric subscriptions for batiks, Tula enthusiasts, Kaffe, and even Mindy's Favorites from across the shop. No matter your favorite section of Quilting Mayhem to shop, we can send it straight to your door with a fabric subscription.
What curated subscription box are you excited to try? Let us know in the comments!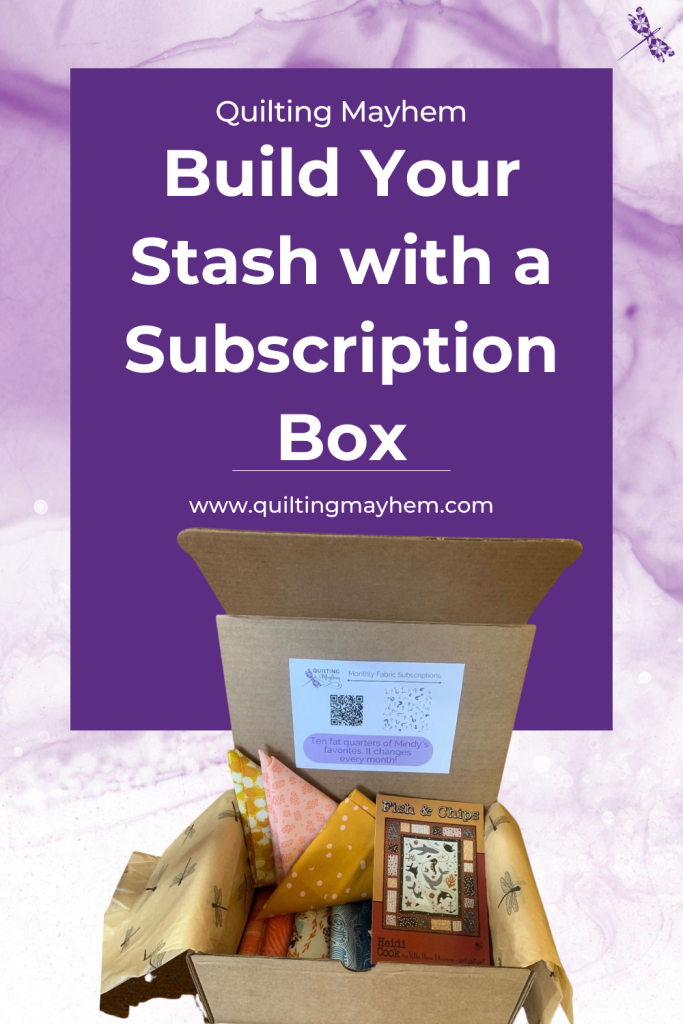 Don't forget to pin this post for later!