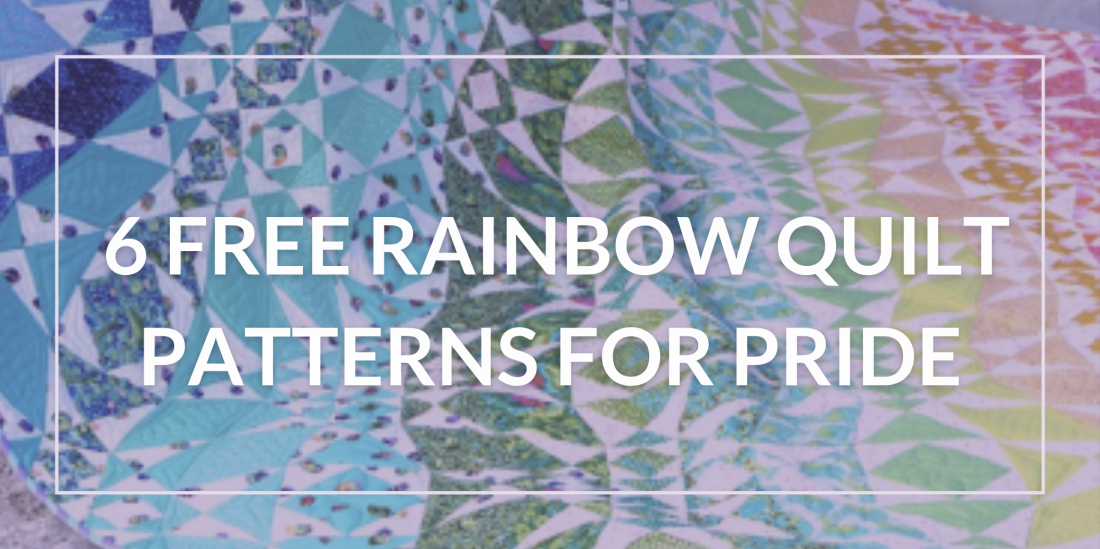 Six Free Rainbow Quilt Patterns for Pride
LGBTQIA+ plus ROYGBIV equals a rainbow quilt roundup! We've put together six of our favorite free patterns full of vibrant colors to celebrate love, inclusivity, and diversity. What better way to embrace the spirit of Pride than by creating quilts in a rainbow palette?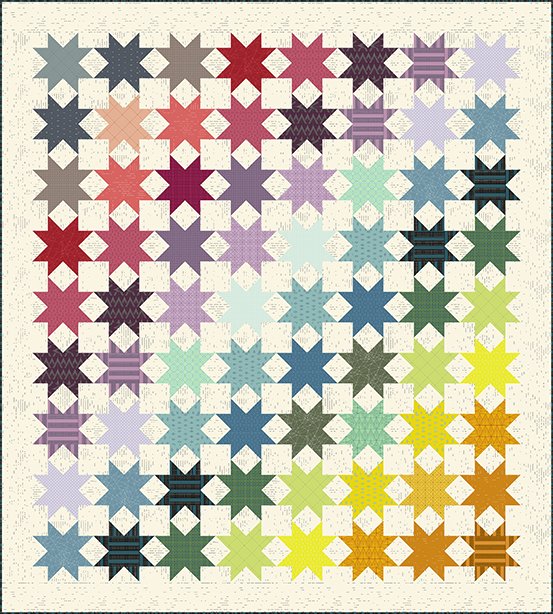 A rainbow of stars made with space age prints is arranged in an unusual diagonal setting. The stars wink in and out, some dark and bold, other softly muted. The fun comes with arranging the stars in rainbow order!
Use those big, beautiful, prints you've been hanging onto to make this fun throw quilt.
Whether you're a beginner or just need something to sit and sew, this half square triangle Marble Quilt is just the thing. 
This fun Storm at Sea variation sets the colors going in a diagonal and creates a fun optical illusion of wavy lines. Not to throw you a curve, but there's no curved piecing involved! Just a square in a square unit and a foundation paper pieced rectangular unit. How cool is that?
Contemporary and eye-catching, Deconstruction is a free pattern that brings the Log Cabin block into the 21st century. Parts of some blocks blend into the background, and others have their points trimmed at the edge, but all blocks are the same size squares.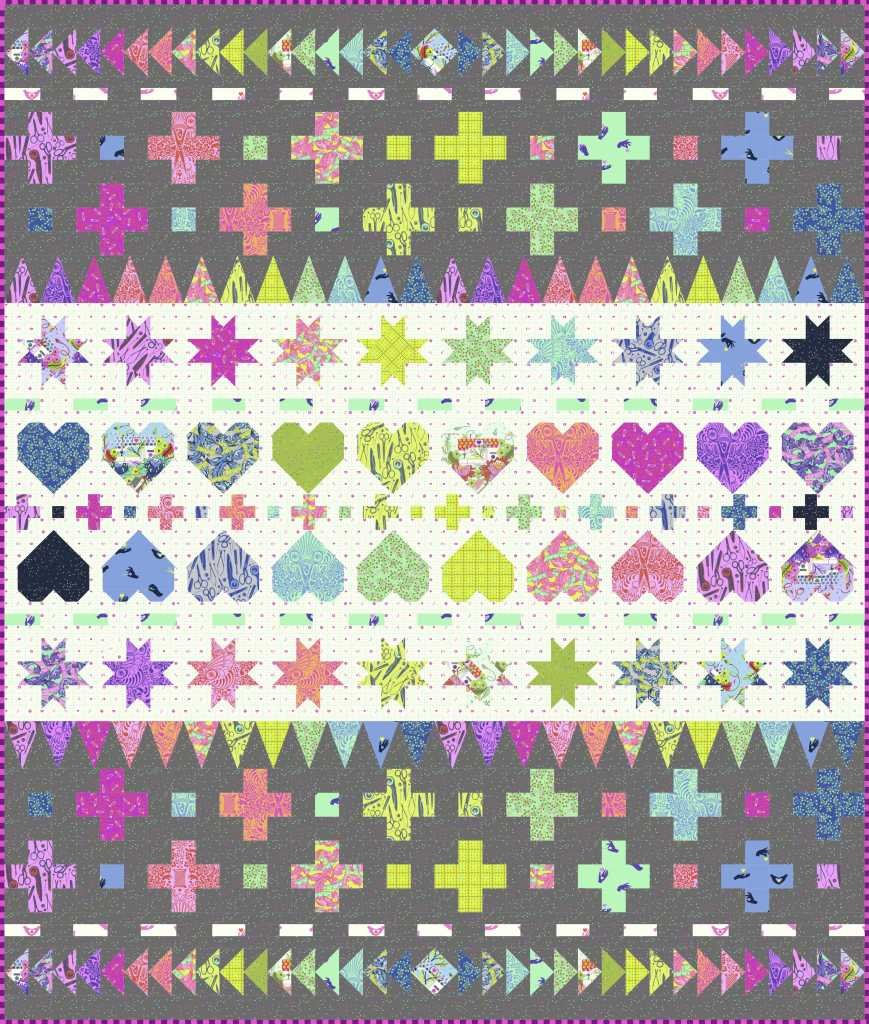 We love a good sampler quilt, and this row of modern sampler blocks from Tula Pink is a great way to do a rainbow quilt. You can do each row a different color or treat each row as an individual rainbow like the sample. And the heart blocks?! Perfect for a month filled with love.
You are loved, you are important, and we can't wait to sit down and stitch together. Happy Pride from all of us at Quilting Mayhem!