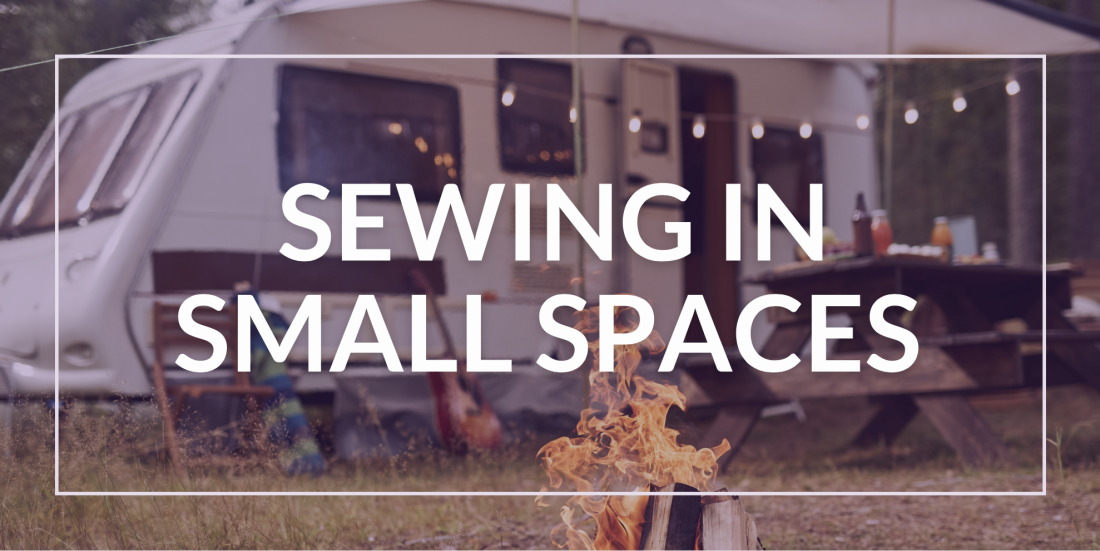 Sewing for Small Spaces
Small spaces pose a unique set of challenges when it comes to sewing, especially if you're living in a compact environment like a dorm room or an RV. However, don't let a lack of space hamper your creativity! Here are some clever tips for fitting a full-blown sewing area into whatever cozy corner you have handy.
Smart Organization is Key
When space is limited, getting organized is essential. Use vertical storage solutions, like wall-mounted shelves or pegboards, to store your fabrics, threads, and tools. Clear, stackable containers like this Presser Foot Storage Box can help you see what's inside, and keep everything tidy and easily accessible.
Utilize Multipurpose Furniture
Look for furniture that can double up in functionality. For example, a foldable table can serve as your sewing station by day, and be transformed into a dining or study table by night. Stools with storage space inside can stash away fabrics or sewing supplies. We like this Tutto Trolley that can act as a dust cover and storage for your machine when you're not using it and a project caddy when you travel to a class.
Make a Mobile Sewing Station
If you can't dedicate a specific area to sewing, consider creating a mobile sewing station. You can find a portable trolley or cart with wheels or go even more compact and make this Running with Scissors Tool case. This way all the essentials can be at hand, but also tucked away when you're not using them.
Keep Only What You Need
It's tempting to hoard every beautiful fabric or intriguing accessory, but small space living requires discipline. Keep your supplies lean, buying only the essentials for your current project plus a little extra for unforeseen needs. This less-is-more approach can lead to less clutter and a more efficient sewing process.
Go Miniature
Many manufacturers offer smaller, more compact versions of their sewing machines. Our favorite is the b05 Crafter by bernette. This smaller model is just as capable as their larger counterparts, and they're perfect for tiny apartments, dorm rooms, or RV living.
Light it Up
Good lighting is crucial for any sewing project, and this is especially true in small spaces that might not have the best natural light. A compact and easy solution is the Westalee Light Stick Invest to ensure you can easily see your projects.
Sewing in a small space doesn't mean you have to compromise. Remember, getting creative doesn't depend on how much space you have, it can happen anywhere!