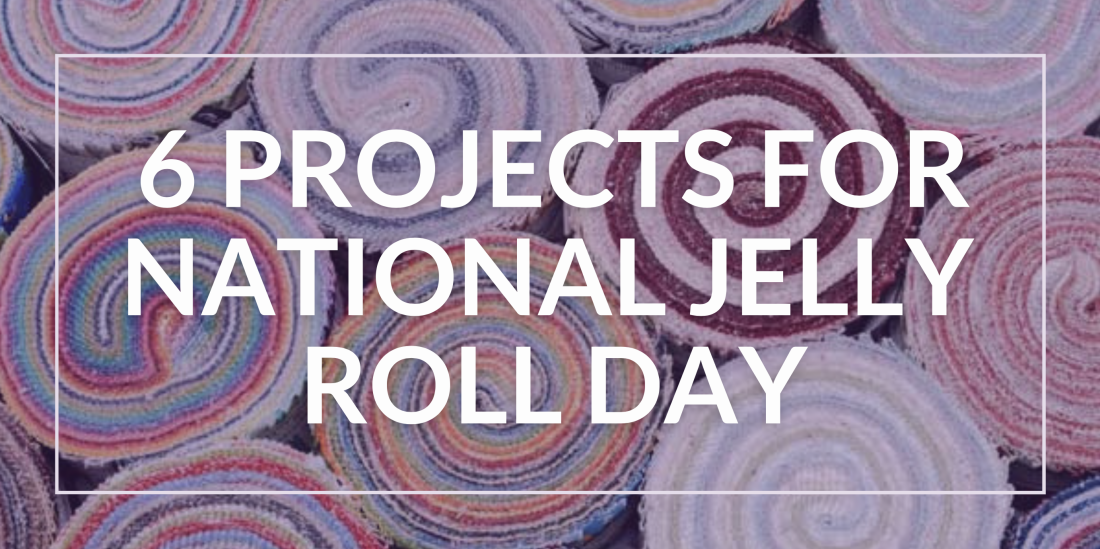 6 Projects for National Jelly Roll Day
It's National Jelly Roll Day this month! And for those of you thinking that a jelly roll is a tasty dessert, you're not wrong, but for quilters it's something very different. In the quilting world, a jelly roll is a collection of 2.5" by width-of-fabric strips, all rolled up to look like, well, a jelly roll. They are great time-savers for picking fabrics for projects since all the fabric strips in a jelly roll usually are from one fabric line or coordinate nicely. And we know the best way to celebrate, we put together a list of our favorite jelly roll projects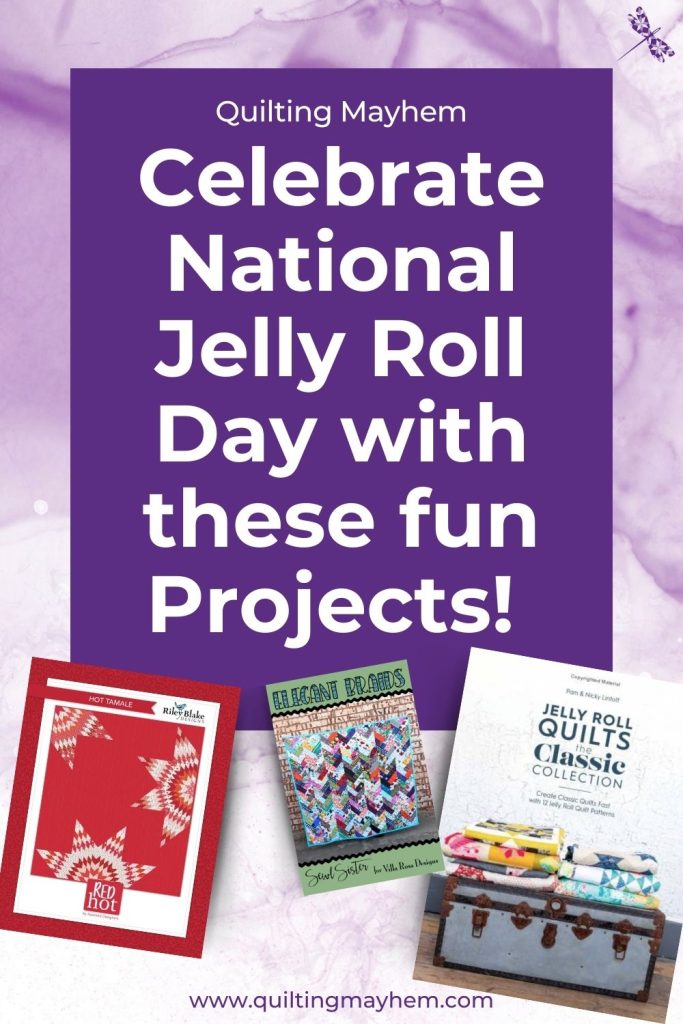 Elegant Braids – Villa Rosa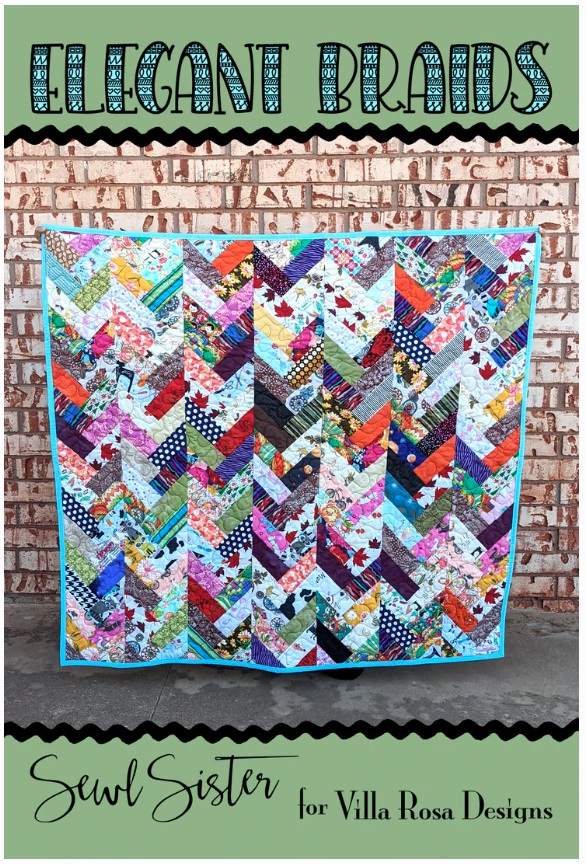 Villa Rosa patterns are a must-have at Quilting Mayhem, like this Elegant Braids pattern. 
Jelly Roll Rug Plus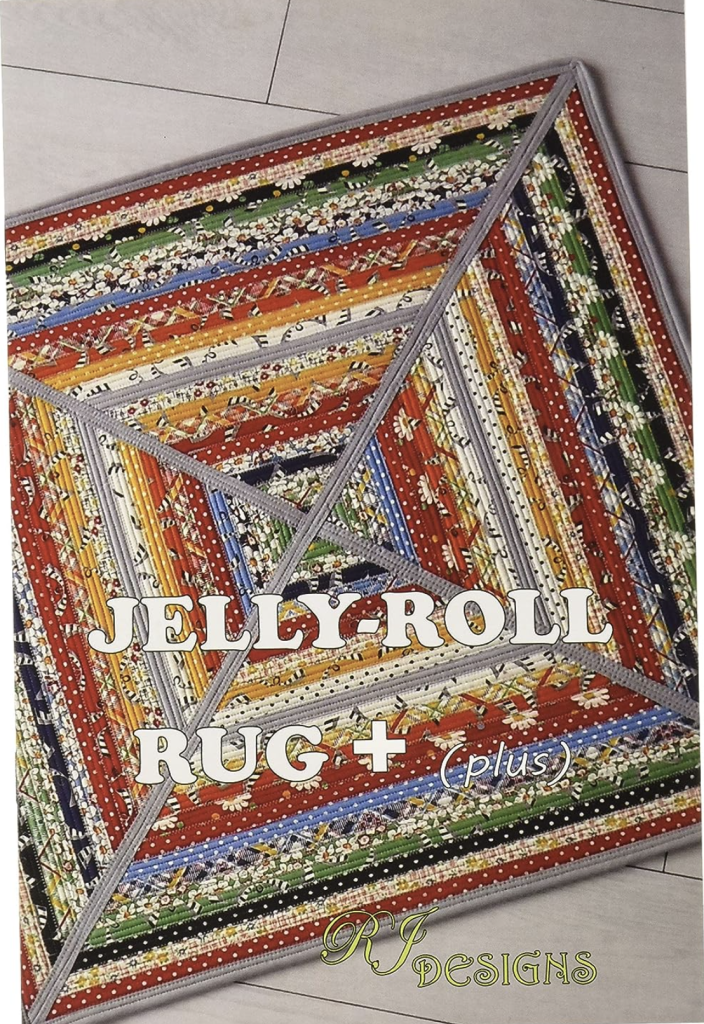 Have you made a jelly roll rug yet? Try out the newest version with the Jelly Roll Rug Plus Pattern. Stitch your jelly roll strips into a coil with batting to create an eye-catching statement rug.
Jelly Roll Quilts: The Classic Collection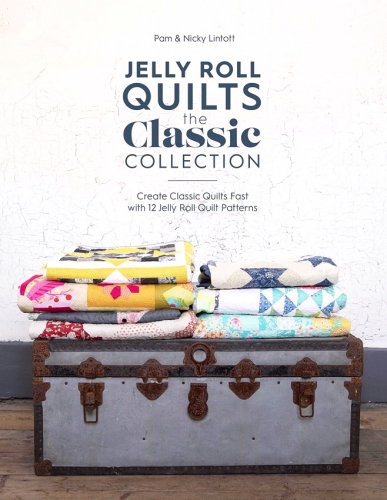 If one jelly roll pattern isn't enough for you, how about 12? Try Jelly Roll Quilts, The Classic Collection from Pam & Nicky Lintott. Their jelly roll quilt designs have made them a go-to whenever we get a new jelly roll in at Quilting Mayhem.
Honey Bee Good – FREE Pattern!
Symbolizing community, diligence, and the sweetness of life, the beehive blocks in the Honey Bee Good free quilt pattern by My Mind's Eye free draws inspiration from our favorite honey bee.
Hot Tamale – FREE Pattern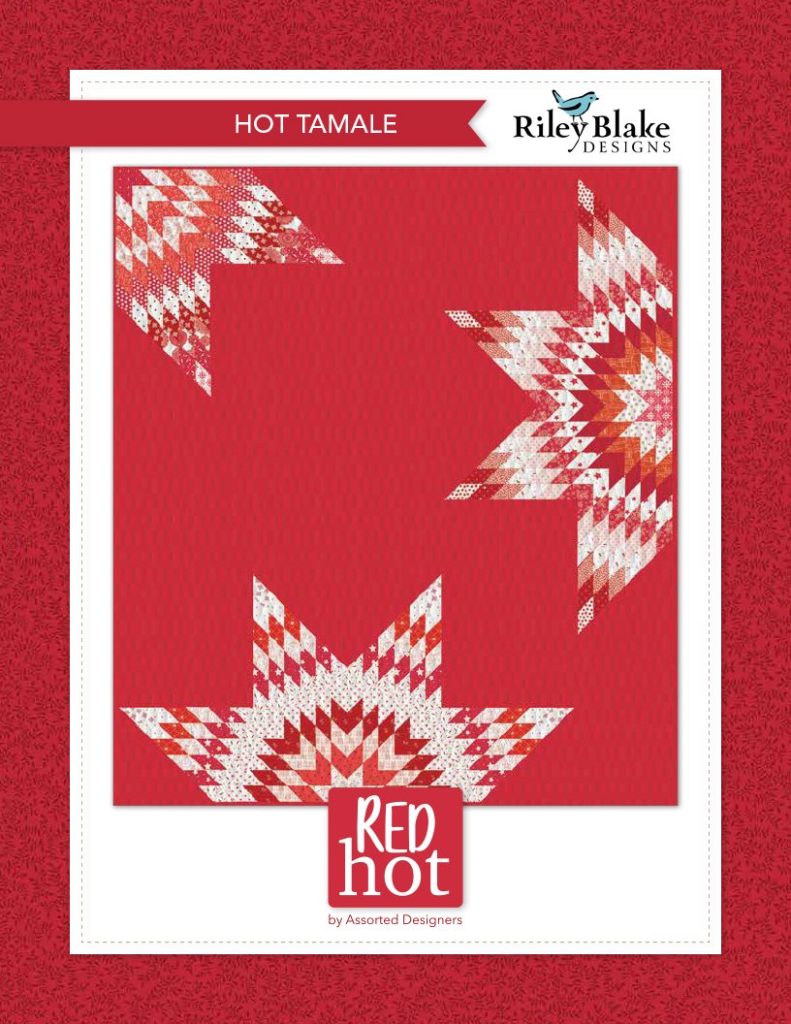 Want to try a Lone Star quilt but with a twist? Hot Tamale from Riley Blake Designs is the perfectly off center modern version of that classic big block quilt. 
New Ways with Jelly Rolls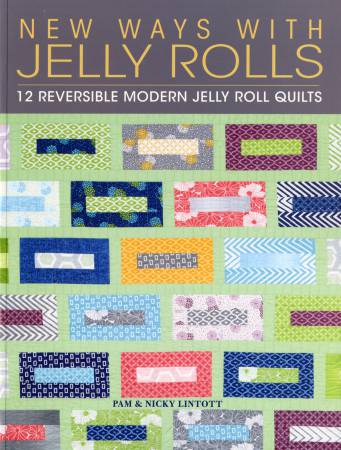 We've got another book by Pam and Nicky Lintott on our jelly roll list! We weren't kidding when we said we love their jelly roll quilts! New Ways with Jelly Rolls gives a fun twist; Pam and Nicky give additional instructions on how to use your leftover jelly roll strips to create back art for your quilt.
Pick your favorite project and unfurl those jelly rolls for National Jelly Roll Day! And if you don't have a favorite jelly roll yet, we have plenty at Quilting Mayhem (

check them out here

) that we're sure you'll find one you love.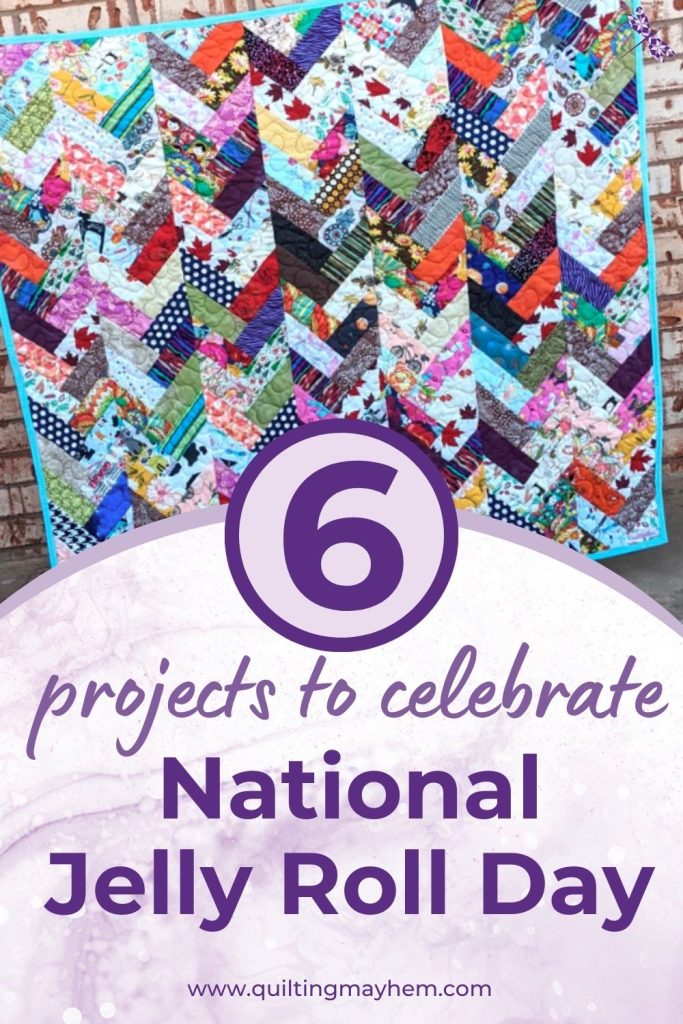 Don't forget to pin this post for later!