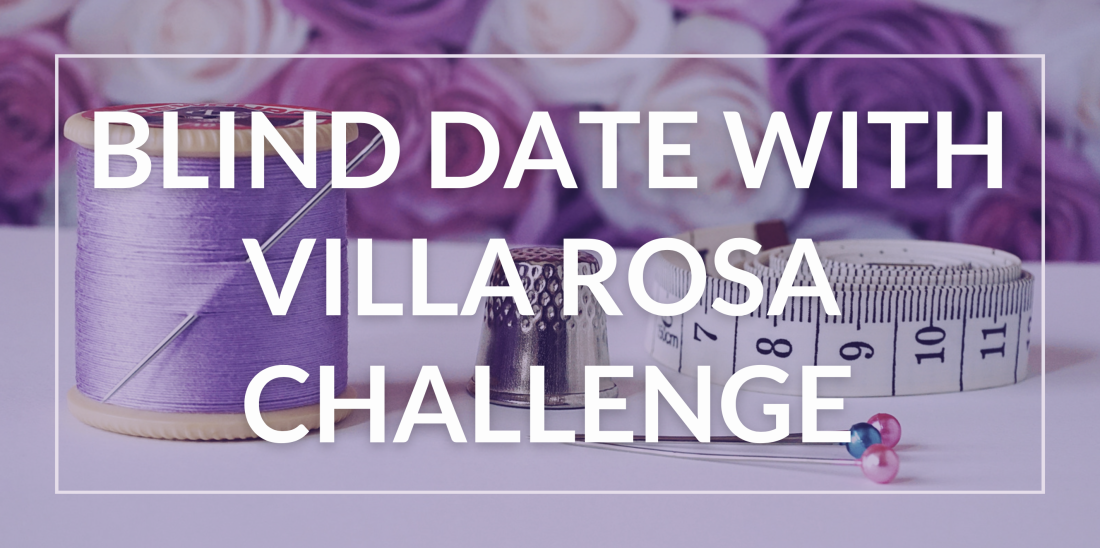 Blind Date with Villa Rosa Challenge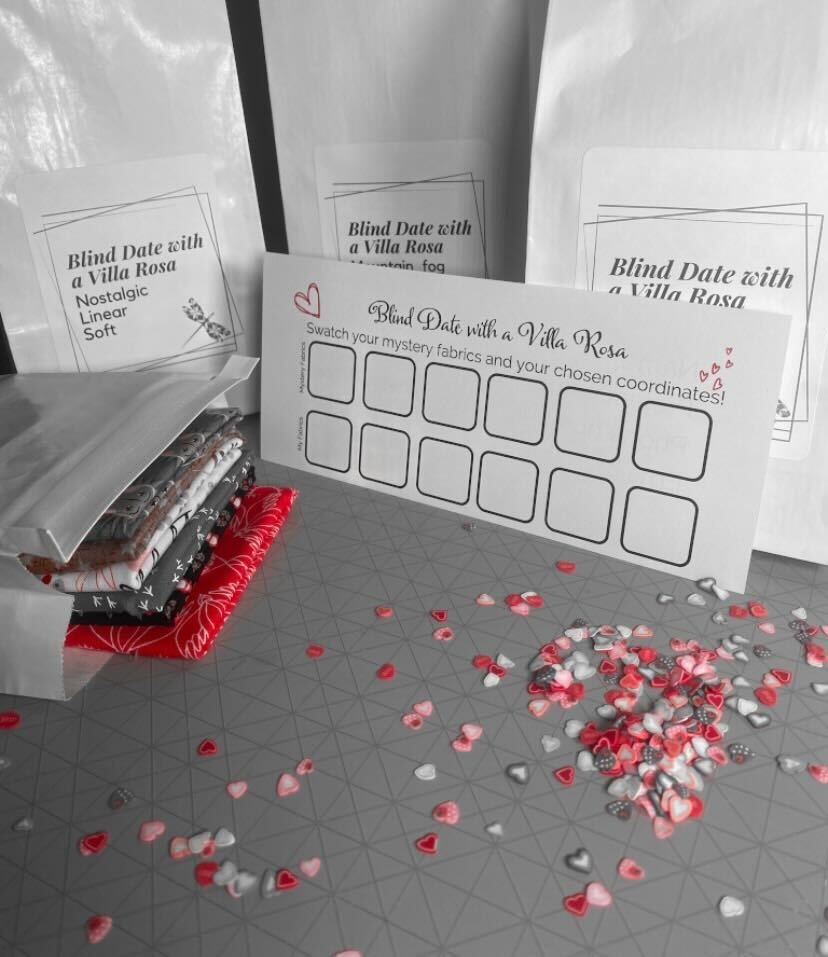 Are you excited for a fun new challenge? We have just the thing! We're calling it Blind Date with Villa Rosa. We have put together a variety of bundles containing a stack of six beautifully curated fat quarters and a Villa Rosa pattern for you to choose from. Each bundle is in a blind bag with a description, so you can choose the kind of "date" you want to go on! The pattern requires 12 fat quarters total, so you will need to fill in the other six to personalize your date and make the project your own. 
The Blind Date challenge officially begins on March 20, 2023, but we're ready to get started with bundles available for purchase now. To complete the challenge, you'll need to turn in your finished quilt top, although you're welcome to quilt and bind your project if you'd like. The challenge ends on June 1, 2023, so make sure to have your finished quilt top to Quilting Mayhem by then so we can show it off and start the voting during the Western Washington Quilt Shop Hop.



And if you feel like you don't need another quilt top, we know someone else out there needs your quilt top. You can still have fun with the Blind Date challenge and participate, then donate your quilt top to Project Linus. We're a drop off location, so you can feel good knowing that your beautiful project will be put to good use.
So are you ready to flex your quilting skills and get creative? Come by Quilting Mayhem to pick up your Blind Date bundle and get started! If you're feeling stuck and looking for inspiration, check out our Quilting Mayhem hashtags on your social media posts (#BlindDatewithaVillaRosa, #QMBlindDate, #VillaRosaDesigns, #MayhemMakers, and #MayhemMakerOTW), and don't forget to use them when you share yours!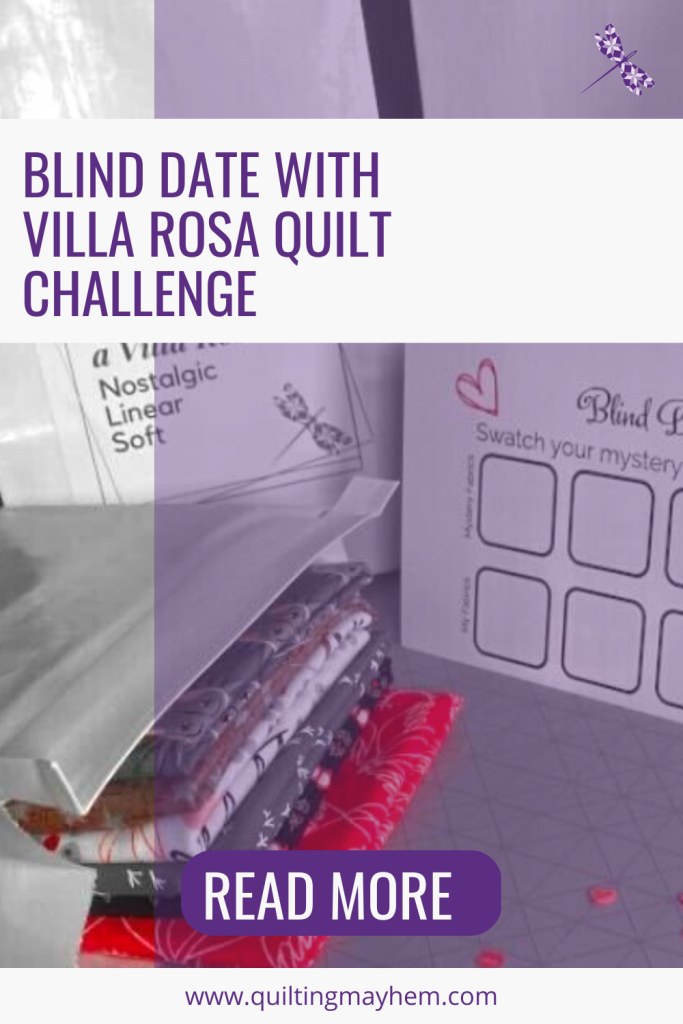 Don't forget to pin this post!